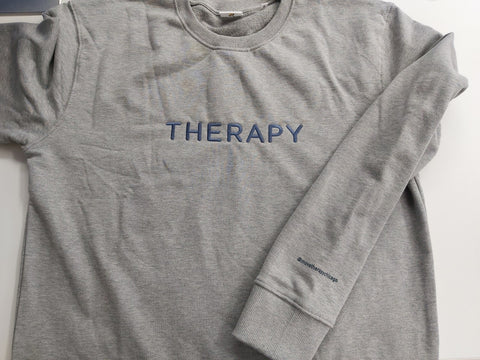 Sustainable Swag Ideas Heading Into 2023
There are many reasons to consider sharing eco-friendly products in the new year. Increasingly, we're beginning to understand the impact of single-use plastics and waste on landfill development and our surrounding ecosystems. Many modern companies are looking to move away from plastic products that just get thrown in the trash.
The good news is that you have lots of different options and ideas to pick from when it comes to sustainable swag products and sustainable promotional products you can share with your team and at trade shows. Kotn Supply is here to help. We're dedicated to small production and low-impact products that support your business and the earth all at the same time.
Get excited about new sustainable swag ideas for the new year:
Sustainable Swag Ideas
When it comes to sustainable swag and promotional products, there are a few things you'll want to consider. To start, the more times a product gets used, the more eco-friendly it is. Turn your attention to products that can help at work or in the home again and again rather than getting tossed after just a few uses.
When picking out eco-friendly promotional products, consider what it's made of. Try to focus on products made with sustainable materials, like wheat straw or bamboo fiber, to help reduce waste over time.
Here are a few of our favorite products for sustainable swag in the new year. 
Water Bottles Made From Recycled Materials
You just can't go wrong with high-quality reusable water bottles when it comes to sustainable swag. Stainless steel water bottles are useful in the office and on the go, and they'll help employees and customers cut down on the waste produced by using plastic water bottles. 
Reusable water bottles are easy to brand and extremely useful, and you can even find recycled water bottles if you really want to take your eco-friendly swag to the next level. Switching up your drinkware is better for the planet than using disposable bottles — and reusable bottles make fantastic company swag as well.
T-Shirts and Hoodies
Who doesn't love a cute and cozy t-shirt or cotton hoodie? The good news is that you have an increasing number of options to pick from when it comes to sustainable clothing suppliers and materials.
Here at Kotn Supply, for example, we work closely with farmers and craftsmen on every stage of our small-scale production process to help ensure all of the materials are fairly and safely grown and harvested. T-shirts and hoodies are easy to brand, comfortable to wear, and can be made sustainably and eco-friendly without much fuss. 
Tote Bags
Help your employees and customers cut down on waste with the gift of a customized tote bag. Tote bags are incredibly versatile. They help to reduce the amount of waste from plastic and paper bags we often get from the grocery store.
They can be used for everything from commuting to overnight trips, and you have the space to brand them with graphics and concepts from your company on both sides! Like t-shirts and hoodies, it is becoming easier to source sustainable tote bags, which allows you and your company to cut down on carbon emissions in the new year. 
Recycled Yoga Mats
If your team is all about the new year, new me lifestyle, they're sure to like a recycled yoga mat. There are many benefits to practicing yoga, both for your mind and your body, and now there's a benefit for the environment, as well.
Recycled yoga mats are often made out of old plastics, like plastic water bottles, and the material is given new life in the shape of your mat. Customize recycled yoga mats with the logo from your startup or corporation, or put them in a similarly branded sustainable cotton carrying case. 
Lunch Boxes
You'll be skipping the brown paper bag in the new year, thanks to reusable lunch boxes. Reusable lunch boxes make it easier to bring our lunches from home into the office every day. 
That doesn't only mean savings on daily lunches ordered out; it also means less waste to worry about. You can easily brand reusable lunch boxes or make a whole sustainability lunch kit with bento boxes, bamboo cutlery sets, and glass and wood containers. 
Tumblers and Reusable Straws
Other options within the food and drink theme are tumblers and reusable straws. You can find tumblers for both hot and cold drinks, and they're a snap to brand in your company's colors or with your logo.
Tumblers are really useful, which means your team members will love bringing them into the office or enjoying them out on the go, and they can significantly help to cut down on waste from single-use bottles.
And, of course, you can't go wrong with a set of reusable straws. We've all heard about the benefits of switching away from plastic straws, but paper straws can be difficult to use. Give your team a kit of personalized reusable straws they can enjoy at home, work, or on the go, and help them reduce their plastic use daily.
Cutting Board
Many cutting boards at home are made of plastic, and they can wear down over time. Eventually, that plastic may even end up in our food or in the ecosystems around us. In the new year, help your team skip the plastic with elegant and sustainable cutting boards that share all the team spirit.
You can find eco-friendly cutting boards in a wide range of styles and designs, and they're designed to last. That means your team will be able to create many more great meals for a long time to come. 
Beeswax Wrappers
You can help to reduce food waste in the kitchen with beeswax wrappers. Most of the time, we reach for aluminum foil or plastic wrap when the time comes to wrap up leftovers or fruits and vegetables.
In the new year, consider wrapping your foods with beeswax instead. It's a simple and elegant replacement. Plus, there are lots of ways to customize the product, including adding your logo. Beeswax wrappers are relatively inexpensive, but they're guaranteed to make a big difference with every use. 
Makeup Removers
We're seeing a lot of movement toward high-quality and environmentally friendly makeup products and skincare products, but it can be difficult to brand and share those. Instead, support the makeup enthusiasts on your team with a set of reusable makeup removers.
These simple pads can help to replace the cotton swabs and tissue paper we often use to take our makeup off at the end of the day, and they can be washed and reused constantly. Most reusable makeup pads will even come with a small mesh bag that makes it easy to toss them in the washing machine when they need to be cleaned. Makeup pads will help reduce everyday waste and even help employees save money over time. 
Baking Mats
The bakers in your company are sure to appreciate another eco-friendly addition to the kitchen for the new year in the form of silicone baking mats. Rather than pulling out single-use parchment paper or aluminum every time you want to bake cookies, you'll simply be able to lay your baking sheets down for a smooth and even bake.
They're easy to wash, available in different sizes, and have space along the borders for branding with your business name. 
Sink Cleaning Kit
A lot of sponges are made with plastics and mixed materials that can break down into microplastics over time and which need to be replaced often. One great option for a sustainable swag idea is a sponge and scrubber set — with a sustainable twist.
Kits can come with bar soap (that doesn't come in a plastic bottle) and a scrubber with a detachable head that can be composted when it gets old. The head can be replaced with a new, branded product when the time comes, and the scrubber is a useful product they'll use over and over. Consider pairing it with a matching sponge and towel set for boosted sustainability in every kitchen. 
Reusable Bags
Tote bags are a great option when it comes to reducing waste, but there are others to pick from. To start, you'll want to consider branded reusable plastic bags. They're a great substitute for the plastic sandwich bags that we use and throw away every day. Additionally, these bags can be freezer safe for storing everything from leftover soups to ingredients for morning smoothies.
You may also want to consider mesh bags for groceries, which can carry fruits and vegetables without any added plastic. Pair them all together, and your kitchen will have a lower environmental impact for a long time to come. 
Sustainable Corporate Gift Ideas Your Team Will Love
There are many benefits to reducing our environmental impact in the new year, and your company can begin taking those important steps today simply by switching over a few swag items and ideas. And there are so many unique promotional items to pick from if you're on the search for sustainable swag.
Check out apparel, like organic cotton tees and hoodies. We also offer products for the kitchen, like lunch boxes, water bottles, sponge sets, or even reusable bags, for picking up the groceries or bringing vegetables home without a mess.
When you make the transition to low-impact products, you're telling the world that your company cares about sustainability and protecting the earth, and you're giving them the tools they need to make the transition, as well.
No matter what your sustainable goals for the new year may be, Kotn Supply is here to help you realize them. We make it easy to design and order swag and corporate gifts that have a big impact on your business, not the earth, and we work closely with farmers to ensure safety and fairness every step of the way.
Learn more about the benefits of sustainable swag and find new ideas for the new year at Kotn Supply.
Sources:
What Are Sustainable Materials? | Rutgers University
Yoga – Benefits Beyond the Mat - Harvard Health
Eight Ways To Reduce Waste | The Nature Conservancy in PA/DE