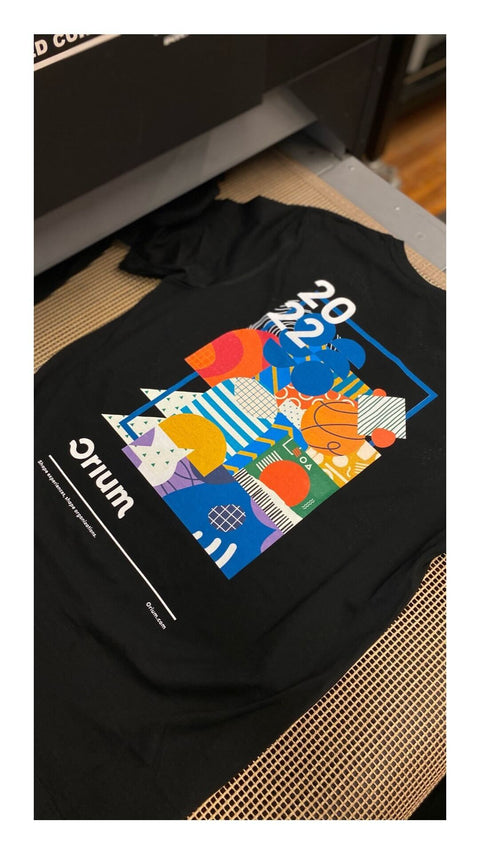 The Best 11 Employee Appreciation Gifts (That They'll Actually Love)
When it comes to employee appreciation gifts, you want to share something they'll really be able to use and enjoy. We rely on our teams to help us build our businesses and meet client expectations every day, and it's important to acknowledge all that hard work with personalized gifts and staff appreciation gifts.
Whether picking up a present for a work anniversary for your team member or as a thank you for the employee of the month, there's a perfect way to show your appreciation every time.
Kotn Supply is here to help. We're sharing ideas and recommendations that will help you create gift guides for the whole team, and we have suggestions for employee appreciation gift ideas that you'll want to begin sharing today. 
Best Employee Appreciation Gifts
When it comes to the best employee appreciation gifts, you want to make sure you're picking presents that can actually be used. The right staff appreciation gift is just a little bit special; it's even better if you can personalize or customize it in some way.
Here are a few of our top gifts to show appreciation, boost employee morale, or begin the onboarding process with a new hire on the right foot.
1. Reusable Water Bottles
There are many benefits to sharing reusable water bottles or stainless steel tumblers with your team. Reusable water bottles can help to reduce the amount of waste produced from single-use plastic water bottles.
These essentials can help to save your team member time when they're out on the go. Water bottles can have an extra large impact if your employee has expressed interest in hiking or visiting the gym more. 
One of the reasons we like sharing reusable water bottles so much is that you have many options to pick from. It's easy to find a reusable water bottle that fits their personality and style, and those seemingly-small touches make all the difference.
2. Coffee Shop Goodies
Here at Kotn Supply, we're all about building a sustainable future. That's why we love the idea of sharing more reusable products and gifts with your employees when the time comes, including coffee mugs and tumblers.
Coffee mugs and tumblers can help them bring their coffee on the go, whether it's hot or cold. To create a complete gift set, consider pairing a coffee mug with a gift card to a local coffee shop or beans from your favorite coffee company. 
3. Tote Bags
Tote bags are a very useful gift. Not only are they sustainable, but they're easy to customize as well, with screen printing and painting.
Tote bags can be gifted on their own, or they can be used to carry and wrap a gift bag of sustainable products. Tote bags are increasingly replacing plastic bags for shopping and carrying, and their versatility and added style make it easy to see why. Plus, with more and more stores charging for single-use plastic bags, this tote bag can help fill a need in every employee's daily life. 
4. Gift Baskets or Gift Boxes
Maybe you want to create a gift basket as a token of appreciation. Gift baskets can be purchased from shops with an array of products like bread and cheeses, coffees and teas, or cookies and candies. You can put together a gift basket that is personal to the employee you're sharing it with.
If they love movies, they may appreciate a gift basket of movie snacks and movie gift cards. Maybe they love reading, in which case tea and books would be very welcome. When you put together a personalized gift basket of goodies, you show your team members that you're really paying attention to them as an individual and that you appreciate their work. 
5. Apparel
You can't go wrong with cozy gifts, and that's where apparel like t-shirts, sweatshirts, and sweatpants come into play. These can be branded for your company, but you can also take the opportunity to pick out personalized pieces that you know your team members will be excited about. Consider putting together a matching set for those work-from-home days, or pairing cozy apparel with a fun game or new book, to really complete the present. 
6. Drinkware and Happy Hour Goodies
Taking the whole team out for happy hour shows them you value their company, not just their work skill sets, so why not bring the happy hour to them? Consider putting together a set of drinkware you know they'll appreciate, along with their preferred drink ingredients, if you know them.
When gifting alcohol, it's best to tread carefully, as some individuals don't drink for a variety of reasons. That said, alcohol can be personalized easily and matched with unique drinkware and even kitchen gadgets for a gift that's sure to make a splash. 
7. Company Swag
There are many different options for corporate gifts with the company brand or logo, no matter what size your business might be. You can brand anything from t-shirts and keychains to coasters, blankets, and planners for the new year. Company swag can be a great gift and can give the team a sense of companionship and camaraderie.
8. Self-Care Package
Another flawless option for a gift basket or box is a wellness and self-care package. Self-care packages are easy to customize, with products from skincare and haircare to gift cards to the spa or membership to the local gym.
Self-care packages are perfect gifts that relay your appreciation for how hard the team works and recognition of the time and energy they put into the company daily. (Self-care packages pair well with quarterly bonuses, as well, if you want to add a personal touch.) Books, water bottles, face masks, and earbuds all make great additions to a self-care package.
9. Succulents and Plants
There are many benefits to bringing plants into the home. They can help filter the air and increase oxygen flow, and exposure to nature can affect our minds and bodies. However, taking care of plants can sometimes feel overwhelming, especially for team members who may be busy with outside responsibilities. 
That's why gifts like succulents make for the perfect balance. They can help to add some brightness and greenery to a home or an office space without creating any extra work for the person who is receiving the gift. You can also pick out personalized pots and even individual succulents to let your team members know you appreciate them as individuals.
One thing you want to double-check when gifting plants is that they're pet and child friendly. A gift shouldn't add any additional responsibility to the giftee, so do your research in advance. That way, all your employees have to do is find a cute spot to put them! Elevate this gift by sharing seeds, gardening gloves, or books on gardening.
10. Gift Cards
At the end of the day, you want to send a gift your team will appreciate and be able to use. Sometimes, the very best gift is one that they pick out for themselves. With gift cards, there's no worry about the gift becoming a burden. Gift cards are very versatile, and with so many options to pick from, it's easy to find a gift card that can fit any category. 
When sharing gift cards with your team, it can be useful to take those extra few minutes to present them nicely. You can wrap the gift card in another present, like a ceramic mug for coffee shop gift cards or in a nice jar with candies and sweets.
At the end of the day, picking out a nice box or envelope and taking the time to present the gift makes it a little more special. A card is also a wonderful vehicle for passing along personal notes of gratitude, ensuring each package feels personal and unique.
11. Handwritten Notes
Make any unique employee appreciation gift shine even brighter with a handwritten thank you card. If your company is still in the early stages and there aren't a lot of resources, a small gift card tucked into a handwritten note can elevate a gift in a significant manner.
No matter the size of the present, taking those extra few minutes to write out something specific for every team member is the way to stand out as an employee and as a member of the team. Pick out unique and elegant cards that fit the personality of the person receiving the gift, and share a few words to show them how much they matter to the company.
Make Every Day Employee Appreciation Day
Here at Kotn Supply, we're dedicated to providing low-impact, small-production merchandise that helps companies move forward in a sustainable and eco-friendly way. We understand the needs of small business owners, and we know the importance of working with a team you can trust and rely on.
One of the best ways to show your team just how much you appreciate their hard work every day is with an employee gift. Employee recognition gifts can be given during the holidays, at the end of a good quarter, when onboarding a new team member, or just because. There are so many interesting ideas to pick from when it comes to employee gifts, and the best method is to personalize a gift that they'll actually use. You can elevate the gift, as well, by tucking in a handwritten card.
Learn more about company gift ideas and the top sustainable practices for your business with the support of Kotn Supply today.
Sources:
How to Grow Your Business - Business Guides | The New York Times
4 Impactful Sustainable Business Practices to Make a Difference | HBS