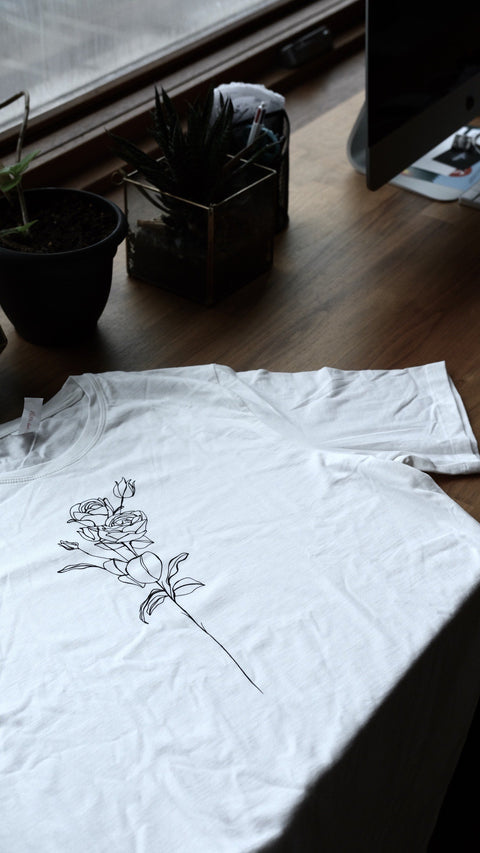 The Best Company Merch Trends in 2022
Are you on the search for the best company swag and promotional products to show your gratitude and thanks to your team and promote your business this year? Thanks to evolving trends in company merch that will serve you well at the holiday party and the next trade show, you have lots of great high-quality employee swag and corporate gifts to pick from. 
And Kotn is here to help with a closer look at some of the best company merch trends for 2022. 
1. Work From Home
Following the pandemic, many companies have begun to switch to at-home and remote work. That represents a great opportunity to share gifts for your team and brand products that potential clients and customers will love, including some of the following.
Planners
One of the best ways for your team members to stay on top of deadlines and meetings is with a branded planner. Planners make for a top gift for the new year and a great addition to a gift box for onboarding new employees. They're affordable, customizable, and versatile, making for useful merch that will steer your team right. 
Team-Building Products
Because so many teams are now working remotely, it can be difficult to create camaraderie and connection the way in-office work used to. That's why one of the top recommended ideas for company merch is a team-building product. You can share discounts and subscription links for online company builders and programs with clients or within your organization and brand them with your company product and logo. Outside teams will surely appreciate the opportunity to come together, even at a distance, and your employees will enjoy the extra chance to bond. 
Swag Box
There are many different options when it comes to creating gift boxes or swag bags, but why not put together a product perfect for the at-home worker? These swag boxes designed for remote employees are affordable and easy to brand with your company logo. Consider useful office supplies like pens, notebooks, mouse pads, and more.
2. Eco-Friendly
Another big trend in company merch is the emergence and support for eco-friendly products. Eco-friendly products can be easily branded and help remove excess plastic and waste from our essential ecosystems. That's why our team here at Kotn is so dedicated to sustainable systems of production and interaction with our farmers. Here are a few of your top options for eco-friendly merch products that clients and employees will love. 
Drinkware & Water Bottles
You can't go wrong with high-quality water bottles and other drinkware, like tumblers and mugs. They're easy to brand in lots of different colors and styles, so you can best represent your company at the next trade show. They can help to reduce waste and excess consumption within your organization and show potential clients that you're all about sustainability. 
Straws
Another simple and affordable option for eco-friendly merchandise is a reusable straw. A reusable straw or set with a bag and cleaner can help reduce the use of single-use plastics that often end up in the ocean or the ground. They can be made of metal, bamboo, and other sustainable materials. Both the straw itself and the bag it comes in can be branded to spread company awareness. Make it a complete eco-friendly swag kit by pairing your reusable straw with reusable utensils or napkins. 
Totes
Tote bags are an eco-friendly option that clients and employees can make the most of. They're great for trade shows since potential clients can start using them right out on the showroom floor, all while showing off your company logo to help increase brand awareness. You can order tote bags with your logo or try the screen printing process to reduce costs.
3. Comfy Cozy
Along with remote work, there's also been a trend toward comfortable work-from-home clothes and changes in the level of professional dress seen in many offices. This trend means that cozy outfits and pieces are in, so employees can focus on creativity and getting the job done. Here are some of the top merch options you'll want to consider for your team and clients.
T-Shirts
What's better than a cozy t-shirt? Tees are a great swag option because they're affordable, versatile, and easy to customize. They can be worn at company events or used as giveaways for special clients and customers. Consider adding them to employee swag gifts for the new year or handing them out at the next promotional event for your company. 
Hoodies & Sweatshirts
And you can take all that comfort to the next level with branded hoodies and sweatshirts. They're also affordable, but they offer even more versatility and use since they can be worn repeatedly. Consider a range of branded hoodies and sweatshirts for new employees and company swag that the whole team is sure to enjoy. 
Beanies
Beanies are another comfortable and cozy way to get your name brand out into the world. They're a great option for chillier days when tees and sweatshirts might be covered up, and they're a little more unique than other swag options. Pick out beanies in your company colors, and take advertising and promotion to a new level with cool custom swag that is oh-so-comfy. 
4. Top Tech
Today, tech is moving a mile a minute, with upgrades and innovations affecting us at home and work. That's why it's no surprise that tech gadgets and accessories are a popular option for company swag this year. Here are a few top picks for hopping on the tech trend. 
Power Banks
Power banks are extremely useful. That's why so many clients, customers, and employees will appreciate power bank swag, so you can brand it without worry. They allow individuals to stay connected and charged on the go, and a power bank is sure to get a lot of use the next time you hand them out. 
Phone Cases
Who doesn't love changing up their phone cases? They're so easy to customize and design that your options are endless for creating something cool. For phone cases, you probably want to keep the branding to a minimum, but it's easy to come up with a design that fits what your company produces and what they stand for. 
Bluetooth Speakers
One cool gadget that can help to bring your employees together, or to spread a little joy at the next giveaway, is a set of Bluetooth speakers. They can be used to increase the energy at shows or at the job and to make the next beach day retreat extra special. There are many ways to make Bluetooth speakers all your own, so you'll want to consider adding them to your merch list.
5. Health and Wellness
This year has also seen an emphasis on self-care, health, and wellness for corporate gifts and employee appreciation gifts. There are so many great options to pick from when it comes to promoting health and providing the tools and resources clients and employees need to care for themselves, including some of the following. 
Yoga Mat
A yoga mat is always good for company swag ideas and giveaways. Yoga mats can be made sustainably and can be paired with other gifts like subscriptions or yoga blocks for a complete gift. There are also ways to customize yoga mats for your employees so they feel especially appreciated. Take wellness to the next level with this top pick for this evolving merch trend. 
Sanitizers
After the last few years, sanitizers are a must-have on everyone's list. They're incredibly useful and available in so many different custom styles and designs that it's easy to customize a sanitizer to showcase your brand or business. And because clients will use them out on the go, you'll know that your company swag pick is actually being used and enjoyed by potential customers. 
Face Masks
Of course, facemasks have become a common part of life in the last few years, which is why they're a welcome addition to health and wellness gift boxes and bags. You can brand face masks for important corporate events where you want to promote a united front, or you can give away facemasks at events or activities where you want to get your logo out into the world. They're very useful and versatile, and you know they'll actually be used. 
6. Trade Show Gifts
When you're out on the trade show floor, you want to have promotional products that you can share with potential customers so they know where to find you on social media and LinkedIn. Here are some of our top trade show gifts based on the merch trends of the last year. 
Keychains
You can't go wrong with cute keychains. This is a great opportunity to create something unique and special that potential customers will want to hold onto for a long time. There are many ways to brand keychains, so you can bring in business and raise awareness about what your company creates and its services.
Stickers
If you're looking for a more affordable option for trade-show swag or an addition to gift boxes for employees or customers, stickers are the way to go. You can create stickers with the business and logo or stickers that represent what your company does, like flowers for a nursery, cupcakes for a bakery, or social media icons for marketing services. They're one of the most affordable and versatile company swag ideas and can be added to giveaways and swag boxes without breaking the bank. 
Branded Items From Your Business
If your company produces an affordable and small product, you'll want to consider giving away a version of that item for promo. Pins, stickers, stationery, pens, and other small and affordable products can help to give potential customers a little insight into what your company does and how they may be able to work with you in the future.
This is also a great option for company swag gifts for new employees and new hires, as it kicks off their kit and shows them all the wonderful benefits of working with the team. Put together a collection of affordable branded items to welcome team members and encourage traffic and customers to your booth or location. 
Conclusion
Many exciting changes have been seen in company merch trends over the last year or so, often related to the changes happening worldwide, like remote work and the influence of the pandemic. Understanding and working within these trends can allow you to reach new customers, strengthen relationships with existing clients, and show your employees how much you appreciate their work. 
Some of the changes we're most excited to see for the future involve employee and client health and wellness, a focus on comfort and self-care, and a movement toward eco-friendly and sustainable products that can reduce waste and support green offices and companies. And with so many great options to pick from, you're sure to find custom swag and branded items that fit your company and support your mission.
Here at Kotn, we're dedicated to providing affordable, sustainable products you can rely on, whether you're purchasing for your in-house team or picking out products that you know your customers are sure to love. Explore our growing collection of accessories and clothing for men and women, and find the best additions for your new merch for the new year at Kotn today.
Sources: 
5 Types of Team Building Activities to Boost Your Company Culture | Indeed
6 Ways to Weave Self-Care into Your Workday | Harvard Business Review