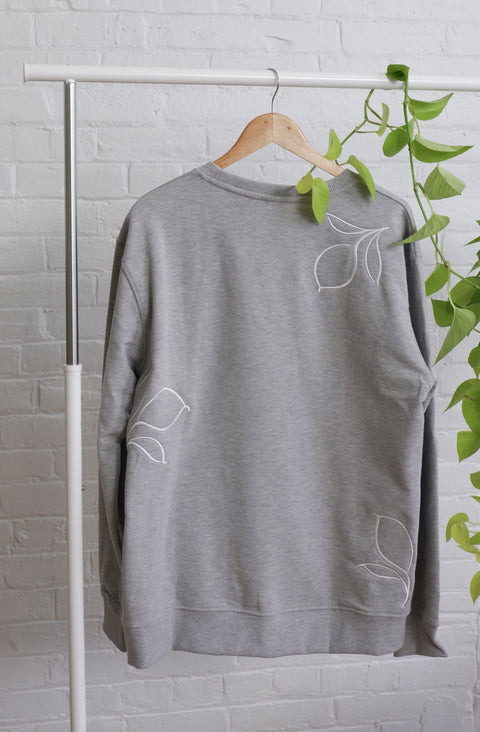 The Latest Wholesale Fashion Trends
The world of wholesale clothing — and fashion in general — is constantly changing.
Different colors, styles, and looks will all have their moment in the spotlight depending on the time of year and where you live. 
Flannel shirts, for example, are always popular in the fall (at least in places that experience all four seasons). By the time spring rolls around, you probably won't see another flannel until next fall. 
Other clothing items like shoes with chunky soles and relaxed denim are making comebacks, while other styles like neon workout gear may never be seen again. 
Fashion trends are a constant revolving door, and wholesale clothing is no different. Today, we're going to be looking at the newest trends in the wholesale clothing world to help you narrow down your options. 
What Is Wholesale Clothing?
Before we start talking about trends, it's probably important that we're on the same page when it comes to what exactly wholesale clothing is. 
Wholesale clothing is when an individual or a company buys directly from the manufacturer in bulk. Wholesale clothing is typically utilized by boutiques and other fashion retailers, big or small. 
However, it's not mutually exclusive to clothing brands. Wholesale clothing can also be used by non-fashion-oriented companies, startups, or creators for uniforms or merchandise. If a sports team is running a free T-shirt promotion, for example, they'll likely utilize wholesale as well. 
This is an extremely common practice, and it's likely you have something that was a part of a wholesale order sitting in your closet right now. 
How Does Wholesale Clothing Work?
Basically, retailers will buy a product in bulk directly from the manufacturer and then sell that same product at retail in order to turn a profit. In some cases, such as company or promotional use, the piece of clothing might be distributed for free.
Ordering in large quantities often reduces the overall cost, so this is how most retail businesses make money. 
Let's start at the beginning. You could be either a retail business or a company looking to get branded merchandise for your employees. 
You would first find a wholesale supplier, like KOTN Supply, and begin uploading your preferred design and order. It could be anything from a T-shirt to a tote bag. For this example, let's say you're ordering 500 custom T-shirts. 
Because the order is so large, the overall price will be knocked down a considerable amount. If you were a retail business, you would obviously sell these T-shirts for more than what you paid. If the shirts are a hit and you sell out, you end up making an excellent profit. 
So, why wouldn't the average consumer just go through wholesale suppliers? Well, odds are an individual isn't looking to incur the risk of placing an order for 500 T-shirts for themselves and wholesale suppliers will rarely accept small orders. 
The point is to order in bulk, and if you were to ever find a wholesale supplier that would complete a small order, the price would likely be around the same as if you went into a department store. 
Now that we're clear on the point and definition of wholesale clothing, let's look at some of the classic items that are typically associated with wholesale clothing. 
What Are Some Staple Pieces of Wholesale Clothing?
Like we said before, it's extremely likely that you have an article of clothing that was used in a wholesale order laying around in your home somewhere. 
Anything with a logo attached to it is likely to be a part of a bulk order as decorating garments is similar in that the cost decreases at higher quantities. A shirt you got at a concert or sporting event, work merchandise, or any popular trends were probably a wholesale purchase somewhere along the way.
There are certain items that are closely associated with wholesale, such as the ones you'll find below. 
These are the most common items because they're the cheapest to produce and easy to sell at a higher price because everyone needs or wears them. 
T-Shirts
T-shirts are the end-all be-all of wholesale clothing. 
We would wager it's actually more likely you have a wholesale shirt in your closet than not. Any event or store you've ever been in is likely to have its own custom merchandise that you've purchased or been given for free.
Free T-shirts are an excellent marketing tool for businesses because, again, they're cheap to produce and buy in bulk and everyone wears them, especially if they look cool. 
T-shirts are truly at the top of the food chain when it comes to wholesale clothing. This is one of those rare trends where it will probably never go away or be out of style. 
Sweatshirts and Hoodies
Although sweatshirts and hoodies are less likely to be given away for free, they're still near the top of staple wholesale purchases. 
They're more expensive to produce and purchase, even in bulk, so that explains why they're often not given away. 
However, sweatshirts and hoodies are still a staple, as you'll likely find them for sale right next to any custom T-shirts and other wholesale items. 
Hats
We'll round out "The Big Three" with the final classic wholesale item: hats. 
Baseball caps, specifically, are another item you're going to find right next to wholesale shirts and sweatshirts. Hats are easy and cheap to produce and purchase, and almost everyone at least owns one. 
Hats are another wholesale product that is likely to be given away for free as a marketing tool because hey, who isn't going to take a free hat, right?
Custom
One of the benefits of ordering wholesale through a distributor like Kotn Supply is you likely aren't limited to the categories above. Because many wholesalers have a variety of manufacturing capabilities, they can work with you to create all sorts of products customized to meet your use cases unique specifications. 
The Latest Trends in Wholesale Clothing
Finally, we've arrived at the most important part of this article: the latest and best trends in wholesale clothing.
Keep in mind that some of these items are definitely "in" right now, and others like our Big Three will always be staples that we wanted to include anyway. 
Embroidery
Embroidery isn't a new trend — it's actually been around for centuries. However, with a new modernized approach that gives off a distinct stitched look, embroidery is booming in a big way. 
Sure, you can screen or digitally print logos onto anything — after all, it's cheaper and faster. Still, embroidery gives anything a nice personal touch and it looks the most distinctive out of any printing or stitching method. 
If you're ever stuck between a screen, digital, or embroidered print, go the extra mile and spring for the embroidery (especially on a heavier weighted garment like a hoodie).
Long Sleeve
Like embroidery, long sleeves aren't a new trend. 
However, with fall just around the corner, people are going to be eager for something that offers a little more protection against the elements without overheating. 
You simply can't go wrong with a classic long sleeve. One solid base color with a large logo on the back or a smaller logo on the front are two excellent looks, plus anyone can pull off a long sleeve. 
Crewnecks 
Crewnecks are also making a huge comeback just in time for fall, like the long sleeve. 
Some people don't prefer hoodies because they're either too hot or look too casual. A crewneck is the perfect in-between as it offers a looser comfort than a hoodie but is still stylish enough to wear out. 
Joggers and Sweatpants
Are you seeing the trend here? It's almost fall season!
Nothing feels cozier throughout the crisp fall air than some comfortable sweatpants with a long sleeve or crewneck. Again, joggers and sweatpants are absolutely not a new thing.
During summer, however, people tend to avoid them. Get ready and ramped up for fall with some custom joggers or sweatpants. 
Hats
Once again, the air is turning cooler by the day. If your preferred style is a beanie, custom logos stitched to the front can make for a great look. 
If you're more of a baseball cap kind of person, well, refer back to what we said earlier. Either way, you can't go wrong with a warm hat during the cold months.
Tote Bags
Tote bags are back and better than ever after an extended absence from the fashion world. 
Tote bags are lightweight and super cheap to produce and purchase, plus everyone needs something to carry their stuff around in.
The next time you're searching for something to wholesale purchase and you don't want clothes, the tote bag is the way to go.
KOTN Supply
Now that you're all caught up, you can finally begin to piece together some unique merch for your business or employees as a gift. 
At KOTN Supply, we're ending the era of throwaway merch for good. You can get started with our product catalog here or if you have a specific color or product you want support manufacturing ethically, contact our team and we'll help make those plans become a reality!
Start your fall season off right with some branded merchandise that gives a huge boost to both marketing and company morale. 
Sources: 
What is Wholesale Clothing? | WiseGeek
Mapping the flow Of Apparel in a Wholesale Company | University of Boras