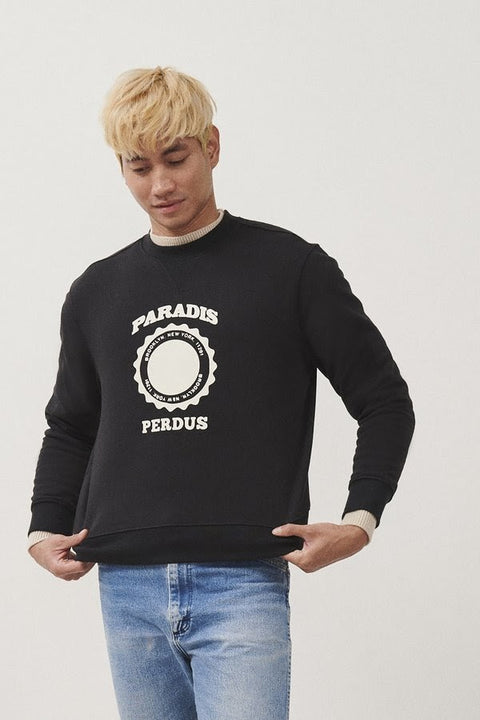 Company Sweatshirt Design And Ordering Guide
You can never have enough company swag. 
That's a motto we prefer to live our lives by, and maybe you should start too. Company swag is essential for various reasons that we'll get into later, but for now, let's narrow our focus to sweatshirts.
They're comfy and cozy, won't hurt your wallet, and are super stylish depending on the design, material, and color scheme. When you buy from us, at the very least, you'll never have to worry about comfort. 
Sweatshirt designs are hard to mess up and easy to make look good. When you buy a wholesale order, it's essential that you're getting your money's worth, so this is very important. 
Below, you'll find the ultimate guide to custom company sweatshirt wholesale ordering, including design and print ideas, the purpose of company swag, and much more. 
What's the Deal With Wholesale?
Let's take a little detour for a second to make sure you understand what a wholesale order entails and if it's right for you. 
The general and broad definition of wholesale is buying a product in bulk straight from the producer. Basically, it's like cutting out the middleman. 
Retail companies all over the globe use this method because an item in large quantities drives the overall price down. The purchasing company will then sell the product at a higher price. 
This allows the company in question to become profitable because there's no need to pay another company, service, or middleman to get their product — it's directly from the people who make it. 
This is an extremely common practice in retail and the fashion industry, specifically. If you've ever bought a popular or trendy clothing item, odds are it was involved in a wholesale order. 
However, this doesn't mean companies that aren't in retail don't use the wholesale method. Branded company merchandise, or company swag as we like to call it, is typically associated with wholesale. 
Let's take a closer look at the importance of company swag. 
Why Is Company Swag Important?
There are tons of reasons why every business should offer company swag, but we'll stick with the two M's: Morale and Marketing. 
Company swag isn't offered by every business, especially ones that aren't in retail. It's a more modern approach to both team building and brand awareness, and it should definitely be utilized by everyone. 
Even older companies with traditional offices and dress codes should offer their employees company swag, and it's not difficult to see why.
It's not that expensive, and it basically pays for itself if used correctly. We'll explain more about that below. 
Morale Boost
Your employees work hard. 
If they didn't, they wouldn't be there. The same argument applies to their morale and happiness: If they don't love the company they work at, they wouldn't be there, either. 
Everyone should be proud of what they do and where they work, and company swag is a perfect way to display that pride. 
Free company swag as a reward for their hard work is even better, but we realize money doesn't grow on trees. If you can spare the money, spring for some free company swag. If you can't, it's always possible to set up a store for your employees to pick and choose.
That way, everyone can match their preferred style. Plus, you can order a ton more than just free T-shirts or water bottles. 
Whatever you decide to do, company swag is the best way (besides a raise) to show your appreciation to the people who have made it happen: your employees. 
Marketing
The second of the two M's is marketing. 
Marketing will always be a priority, no matter how big or small your business is. Once you see a company make it big, they don't just stop advertising, do they? Heck no! They use the additional capital to increase marketing to become a household name. 
This is the same formula every company in the entire world has followed and is currently following. Obviously, there are tons of marketing techniques that will and won't fit a business's niche. 
You don't really see brands like McDonald's sell merchandise like T-shirts a whole lot — brands like that usually stick to commercials and billboards. 
Other smaller companies, however, utilize the apparel marketing strategy. If you make your company swag available to your consumers, odds are they'll want to buy it. If it's cool, people all around town will be wearing your logo. 
The same goes for if you only offer your swag to your employees; they're still going to wear it around and get your logo out there. 
Sweatshirts vs. Typical Company Swag
Why buy a sweatshirt as your company swag item of choice? 
You could go the traditional route of water bottles, T-shirts, and more, but we feel as if you can do more. There's nothing wrong with those swag items — the usual suspects. 
There are a ton of reasons why a sweatshirt is the way to go.
More Fabric
The more fabric there is, the more room you have to get creative. 
Sweatshirts are obviously much larger than T-shirts or keychains, so you'll have ample space to get your brand name and other sparkling ideas across. 
Just in Time for Fall
Here's another thing to consider if you're thinking about sweatshirts for your wholesale order: people aren't going to be wearing shorter clothes very soon! 
While we're bummed to say goodbye to T-shirts, shorts, and sandal weather, the beautiful fall season is coming up. That means more sweatshirts, hoodies, and sweatpants with fewer short sleeve shirts and shorts. 
If you want to get some good marketing out of your company swag, you won't find your employees wearing a T-shirt too often in fall weather. Look for the sweatshirt instead.
Pricier, But Worth It
You knew this was coming — more fabric, longer processing time, and more space mean it's bound to be more expensive than something like a T-shirt. 
Once again, we'll take you back to our original point: people will be far more incentivized to wear a sweatshirt than almost anything else because it feels valuable. 
Everyone knows it's more expensive. Combine that with the cooler weather, and your order is practically going to pay for itself with all the marketing and exposure you're going to get. 
Design Ideas
There are countless options and routes for you to take — but they should all lead to the same place: a cool sweatshirt. 
Fortunately, we'd wager you would actually have to try to make a sweatshirt look bad. They're simple articles of clothing and basically a blank canvas for your imagination. 
A sweatshirt would look great even with one logo, so imagine what else you can accomplish.
Here are some ideas if you're having trouble finding inspiration:
Color Scheme
First thing's first: the color. 
Your company's logo is a perfect place to start. What colors are involved? Are there primary, secondary, and tertiary colors? 
All you have to do is make sure the colors of the sweatshirt will match the logo, and from there you can do whatever the heck you want. 
Another solid option is a white, black, or gray sweatshirt with the company logo, as these colors will likely match any color scheme your logo has. Or inversely, you can create a custom colored sweatshirt through a manufacturer like Kotn Supply and use a black or white version of your logo.
Logo Placement
Your logo has to be on there, so here's where it can go:
Front: You can put your logo in large print front and center. Another option is a smaller logo on the upper left or right chest.
Back: A large logo in the back always looks great. You can add some pizazz by including a small logo print on the front somewhere as well. 
There are a lot more options than this, but these are the most common designs.
KOTN Supply
No matter what you're ordering, KOTN Supply is here to ensure your company swag stays away from the closet and out on the town. 
Start growing your business today, and make sure your employees are happy and healthy. We're ending the era of throwaway merch for good, and it all starts with our ethically sourced, 100% Egyptian cotton material. 
To get your employees swagged out, you can look at our full list of products here, but we do hope you'll consider the sweatshirt — it's pretty darn cool. 
Sources: 
What Is Grassroots Marketing? | Techios Guides
What is Swag Management (and Why You Should Even Care) | LinkedIn