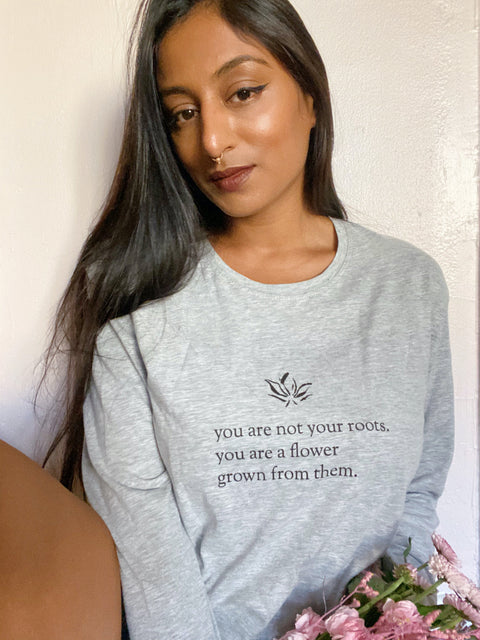 Wholesale Long-Sleeve Shirts: Buyer's Guide
Long-sleeve shirts have long been an underrated piece of clothing. 
Nowadays, it's all logo T-shirts, hoodie sweatshirts, and button-downs. It seems like everyone has forgotten about the cool and classy look of a quality long-sleeve shirt. 
We'll keep saying it: They're so underrated! Even during the hot summer months, nobody is going to think you're crazy for wearing a long-sleeve shirt — it'll become an integral part of your favorite 'fit in no time. 
Throw in some sandals and a nice pair of shorts, and you've got yourself a perfect look for a summer night. Long-sleeve shirts are just as appropriate in the spring, fall, and winter months, when opportunities for layering are at their peak.
Today, we're giving you the ultimate buyer's guide to wholesale long-sleeve shirts. From the changing season to the versatile look, there's no shortage of reasons as to why you should be getting your bulk long sleeve order right away. 
How Does Wholesale Work?
Before we offer any more information on long sleeves, it's essential to understand what wholesale is and if it's right for you. 
Wholesaling is the process of an individual or business buying large quantities of the desired item directly from the manufacturer and supplier of said item. This method is typically associated with retail businesses.
Retail stores will normally buy a product they're confident they can sell in bulk in order to save on the overall cost. They will then sell that item at a higher price, a markup, to make money. 
So, why couldn't an individual use wholesale to save money? Well, unless you're eager for hundreds of the same clothing items, wholesale doesn't really work for an average consumer. 
It's meant for people or companies that will eventually sell or distribute identical items. This can be anywhere from company merchandise for their employees to a sports team giving away free T-shirts with ticket purchases. 
Whatever the case is, odds are you've got a wholesale product in your home as you're reading this. 
Why a Long-Sleeve Shirt?
If you can wholesale purchase almost any clothing item, why pick a long-sleeve shirt? 
That, my friends, is a good question. Wouldn't your consumers be happy with a classic custom T-shirt? Or a water bottle? Or a keychain? 
The answer to that is yes, any consumer would probably, at the very least, be appreciative — but that doesn't mean they're going to use or wear it. 
If you're going to order hundreds of the same thing, you want to get your money's worth through people wearing it out and about. 
Will a shirt with longer sleeves get that job done? Well, let's go over some reasons why it could be the way to go right now. 
Seasonality
The biggest and most obvious reason to order long sleeves right now is that the hot and humid summer months are slowly winding down. 
Once fall and winter hits, everyone is stuck in that weird in-between weather where they could just wear a T-shirt but don't want to risk being too cold. Meanwhile, a sweatshirt or coat could end up being too hot. 
Eureka! A long-sleeve shirt solves both problems. You'll be covered enough to be warm but not overbearingly hot. 
If you're in a place that doesn't experience drastic weather change throughout the four seasons, a long sleeve shirt is still fine. No matter what, the weather will cool off, even in places like Texas and California. 
Wherever you are, a long sleeve shirt in the fall might be just what you need to make it through until winter strikes.
Comfort and Versatility
As we said, a long sleeve offers so much during weather changes. 
No matter what temperature it is, a long sleeve is still going to be comfortable. Lounging at home? Boom, the long sleeve has your back. Planning on having a late night? Don't shiver your way to the Uber at 2 a.m. (just wear a long sleeve).
See our point?
Cost Savings and Easy Production
We're about to blow your mind: long-sleeve shirts are the same as T-shirts, except there's a little more fabric. Earth-shattering, we know. 
A T-shirt is one of the lower cost custom items to produce, if not the cheapest. 
A long-sleeve shirt isn't that far behind as it's one of the more affordable apparel options while feeling more substantial because of the longer sleeves.
Design Ideas
How can you design a long sleeve shirt that people will actually wear? 
Here are some classic designs you can't go wrong with.
The Large and in Charge
If you want to really get your or your company's name out there, the "Large and in Charge" might be your thing. 
This concept is pretty straightforward: a huge logo print on either the front or back of the long sleeve. This might be the most common design out of any custom apparel, so you really can't go wrong with it. 
The more people see the logo, the more your name gets out there — plain and simple. If you prefer to go a less branded approach, you can still utilize the large real estate a long-sleeve provides with a colorful design, saying or image across the front chest or back. 
The Minimalist
"The Minimalist" is more focused on the design and style aspect of the shirt rather than the marketing side, as this concept involves smaller and minimal printing. 
A small logo located on the upper chest would get the job done, and perhaps an even smaller secondary logo on the sleeve is necessary if this is too minimalist for you. 
The Mixer
Can't decide between going bold or quiet? 
Well, thankfully, you can do a little bit of both. "The Mixer" involves a larger logo on the back of the shirt with a smaller secondary logo on the front, preferably on the upper chest. If you really want to let your imagination run wild, you can have a number of different placements all across the garment from top to bottom, sleeve to sleeve.
This is a perfect mix of style and marketability.
The Blank Canvas
Lastly, we arrive at our favorite design: your own creative mind. 
These are nothing more than guidelines or suggestions, as our shirts are truly a blank canvas for you to design as you please. Go big if you want. Go small if that's what you prefer. Do whatever the heck you want — it's your long sleeve. 
Wholesale Custom Long Sleeve Uses
We've talked about wholesale and potential designs for long sleeve shirts, but what about their actual use?
Are you giving them away as a gift? Are you planning on marking up the price to turn a profit? Whatever the case, here's what you can use a wholesale order of long sleeve shirts for.
Company Swag and Merchandise
Having company swag available is so much more important than you might think. 
There are two main uses for offering company merchandise — whether it's a gift or available for purchase.
First, it's a huge morale booster. If you don't want to rep your company every chance you get, you might be at the wrong place. There's no better way to show off your accomplishment than wearing branded merchandise that's only available to you and your peers. 
Second, it's a timeless and classic marketing tactic. The more employees and consumers wear branded merchandise, the more the company's name gets out there. Every person that sees the company logo could be one more potential consumer. 
Large Event Vendors
Sporting events, concerts, you name it — if there's a large event happening, people will want to buy merchandise to show off where they've been or keep as a souvenir. 
It's simply human nature; people want to remember the event through something other than pictures and their own memory, and branded merchandise helps them accomplish that. 
A long-sleeve shirt with your favorite sports team or musical artist's logo on it? Who wouldn't want to buy that?
KOTN Supply
At KOTN Supply, we're getting pretty excited about the upcoming fall season. 
If you find yourself in need of some inspiration, nothing is going to put you in the fall mood more than a long sleeve shirt. If this shirt is customized and branded, well, nobody in the world wouldn't want it. 
We're ending the era of throwaway merch for good, and we can guarantee our products are more than just that one shirt you wear while doing yard work. Our products are meant to be seen and worn for any occasion. 
You can check out the rest of our available products here
Sources: 
What is a wholesaler? Definition and meaning | Market Business News
Wholesaling Definition | Investopedia
What Is Grassroots Marketing? Definition, Benefits, Examples, and Tips | Indeed