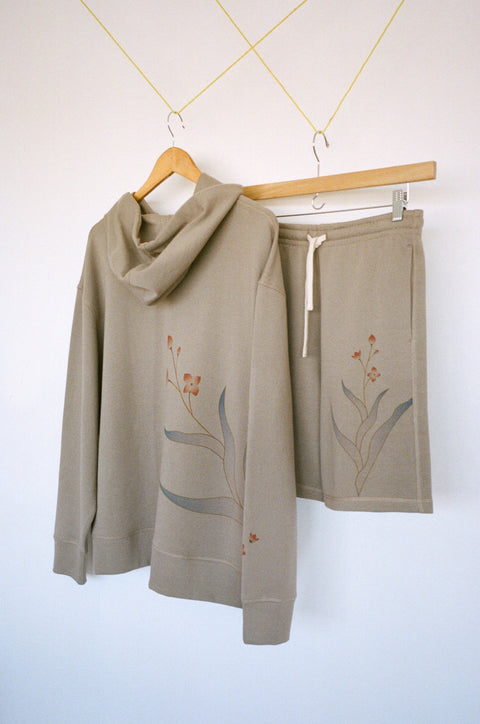 What Makes a Great Swag Bag? Top 10 Things To Include in Your Company's Swag Bag
Swag bags are an incredible way to showcase your business, reach new potential customers, and promote your products at more exciting events to come. The cool thing is that you have dozens of swag bag ideas to pick from, which means it's easy to customize and personalize your corporate gifts with your brand colors and logos.
Kotn Supply is here to help you find the best giveaways and goody bags for your next trade show or special event. We provide a sustainable look at corporate swag, and we're sharing the top swag ideas for building your business bigger every day. 
What To Include in Your Company Swag Bag
The best products to put in a company swag bag are ones that will actually get used. That means event attendees see your brand over and over again and that there's a heightened chance of your brand being promoted organically in public.
Here are some of our favorite picks for what to include in your next company swag bag: 
Tote Bags
Tote bags aren't just great swag; they're great for holding swag, as well. Use a branded tote bag to share promotional items, gifts, and goodies with potential customers to help reduce waste and to highlight company colors and graphics.
Another reason to consider tote bags for your next event is that they can be made quite sustainably. You'll be able to reduce your environmental output and help others cut down on waste by gifting tote bags they'll be able to use again and again. 
T-Shirts
There's a good reason the classic t-shirt has stuck around for so long: The world simply can't get enough of them. 
Like tote bags, shirts are easy to order, design, and produce sustainably; you can promote your business in an eco-friendly and low-impact way. Consider designing shirts in a handful of colors and fits to make them enticing to potential customers. This will open the door to the other remarkable products and services that your company offers. 
3. Wellness Swag
Another great way to fill your gift bags is with health and wellness items that are deeply functional. These may include products like branded reusable water bottles (another option for them to cut down on waste) and branded ball caps for exercising. Think about cold weather running supplies, granola bars for hiking, flip flops for the beach, and more.
While you want to customize your swag bag to the type of event you're attending or the audience you're reaching, wellness bags are always useful and appreciated. 
4. Stickers
Stickers make for fun, cost-effective promotional items. Since they're inexpensive to design and produce, you can order them in many different designs and styles. Then, every potential customer will want to take home more than one.
Stickers are neat freebies all on their own, but they also make for fabulous additions to order boxes and swag bags. If you have a brick-and-mortar store, they can be fantastic giveaway items to keep at the checkout counter.
5. Phone Charger and Power Banks
Everyone appreciates phone chargers and power banks, especially at trade shows. When we're connecting with clients, taking photos, and updating social media on the go, it can quickly drain the battery.
Phone chargers and power banks are useful promotional items that will be kept close at hand, which means potential clients will see your brand over again. 
6. Gadgets
You have other fun gadgets to pick from when it comes to gift bag ideas. These may include tech like headphones and GPS systems or gadgets for the kitchen like battery-powered wine bottle openers and salt and pepper dispensers. There are many unique and affordable home gadgets that you can brand for your business and share with clients today. 
7. Bottle Opener
Of course, there's nothing wrong with an analog bottle opener. Ensure that a branded bottle opener gets used by transforming it into a keychain so that potential customers have it on hand whenever they need it.
Consider ordering branded bottle openers with a magnet attachment so that it's always available. Bottle openers are handy for everyday life, and you can order them in a wide range of colors and styles to best represent your business. 
8. Self-Care Goodies
What's better than a self-care swag bag? With so many options and products to pick from, it's a breeze to assemble an award-worthy swag bag filled with products for taking care of your hair, skin, stress levels, and more. Self-care goodies can be customized to fit your brand, with everything from face masks and hair ties to sparkling water and healthy treats.
You'll also want to include some self-care goodies that can be branded and used on the go, like miniature sunscreens, lip balm, and hand sanitizers. Self-care goodies and swag bags are sure to be appreciated by all your customers and event attendees. Plus, all these items fit neatly into a customized tote bag for double the impact. 
9. Drawstring Bags
Another exciting option for carrying all your swag products is a drawstring bag. Drawstring bags offer a blank space upon which to share your business information, logo, and graphics, and they can be made very affordably, depending on your trade show needs. Drawstring bags also fold up to a petite size, so bringing them to the next event is stress-free. 
Drawstring bags can shine on their own or as part of a larger swag bag. They're perfect for packing up with everything from wellness goodies to apparel to self-care supplies. These bags (and tote bags too) are sure to bring attention to your booth and business every time. 
10. Promotional Products
At the end of the day, you want to show off your company's product if you can. If you have smaller supplies or samples of the products that your company creates, they may make for brilliant additions to company swag bags. These items will have potential customers coming back to make purchases in the future.
If possible, build your company swag bag around the product that you're able to offer so as to really highlight your business and inspire potential customers to keep coming back.
If you don't have products or samples you can give away, don't worry. You can always put coupons and codes into the swag bag to bring customers to your business. If you're attending a large event, consider a savings code specific to attendees to make them feel special for visiting your booth.
This will help you grow your business, and all it takes is a few coupon cards or postcards. You also want to ensure that any business materials you add to the swag bag have your website and social media information listed so that potential customers can find you easily. 
Conclusion
Swag bags are fabulous tools for meeting potential customers and sharing the products that you have to offer with the world. They're easy to customize to fit your business and the type of event or trade show you're attending, and you have lots of different options for branding products that customers will use again and again.
When picking out the perfect products for your high-quality swag bags, think about any promotional items or samples you might be able to give away. Build your swag bag out from there.
Add products and goodies like apparel, from t-shirts to comfy hoodies, and wellness supplies, like reusable water bottles. Useful gadgets, like phone banks and chargers, will help them to get through the trade show or event without losing their battery.
You can add these great products to a branded tote bag or drawstring bag for easy carrying and brand promotion. Lastly, [place your business' contact information in (or on) your promotional materials.
For more information on creating swag bags and ordering sustainable products for your whole business, reach out to our team here at Kotn Supply today. 
Sources:
Everything to know about the history of the T-shirt | Vogue Australia
Self-Care: 12 Ways to Take Better Care of Yourself | Psychology Today
10 Great Ways To Attract New Customers To Your Small Business | Forbes